MJX Bugs 4 W Brushless Foldable RC Drone Quadcopter
Ultrasonic sensor assists barometer to keep super stable altitude hold.
Follow Me Mode
The aircraft's camera will lock on your mobile phone when using this function, the aircraft will track you automatically and capture your movement with a particular aerial view. The camera lens will keep pointing at the mobile phone and remain constant distance to the mobile phone.
Point of Interest
Set a specific building, object or position as your point of interest. With the point of interest, your aircraft will continuously circle clockwise around the prest point. The point of interest is set at 10 meters to forward the aircraft by default. To change the point, please click "setting"-"Flight Radius" to reset.
Optical Flow Positioning
The built-in optical flow sensor that gets the real-time optical flow information and makes integrating computations.
Tap Fly
In the Waypoint Flight Mode, you can just focus on composing, B4W wll fly ot the target or fly in the direction your tapped on the screen, and change the flight paths smoothly if you're planed the track on the screen again.
4-in-1 Responsive Esc
The innovative 4-in-1 electronic speed controller makes racing aircraft more agile and more adept at sudden maneuvers including sharp turns and hard braking.
Powerful Brushless Motor
MT2204 1350KV brushless motor, the most cost brushless motor among the brushless motor lines. Maximum upward lift 230g. MJX Bugs
LED Lights
The bright LED lights made night flying as easy as flying in the day. Your bugs 4W looks cool and attractive.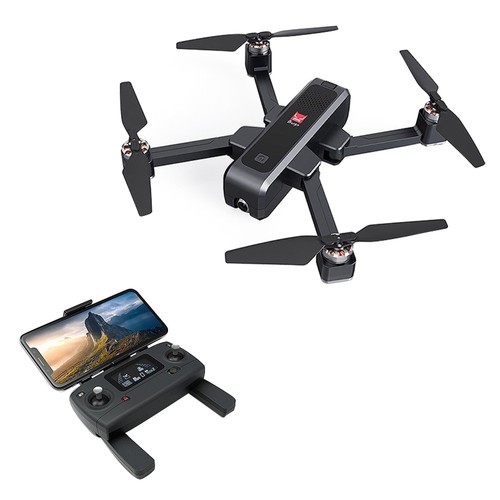 Last update was on: April 29, 2023 6:14 pm
USD 159.99 Free Shipping, Wholesale Price, MJX Bugs 4 W B4W 2K 5G WIFI FPV GPS Brushless Foldable RC Drone Quadcopter With Single-axis Gimbal Follow Me Mode RTF